Designing a zine for waterpeople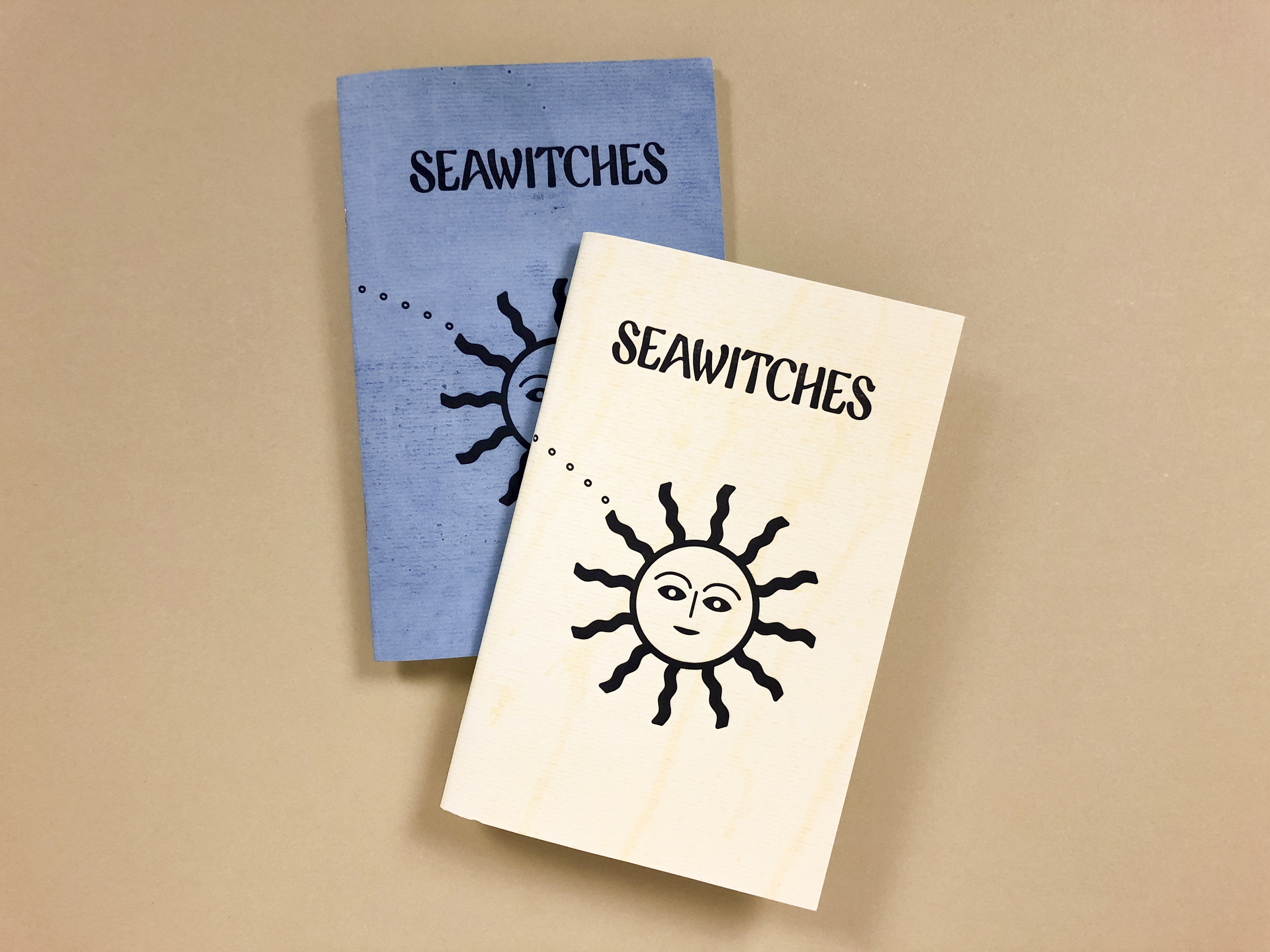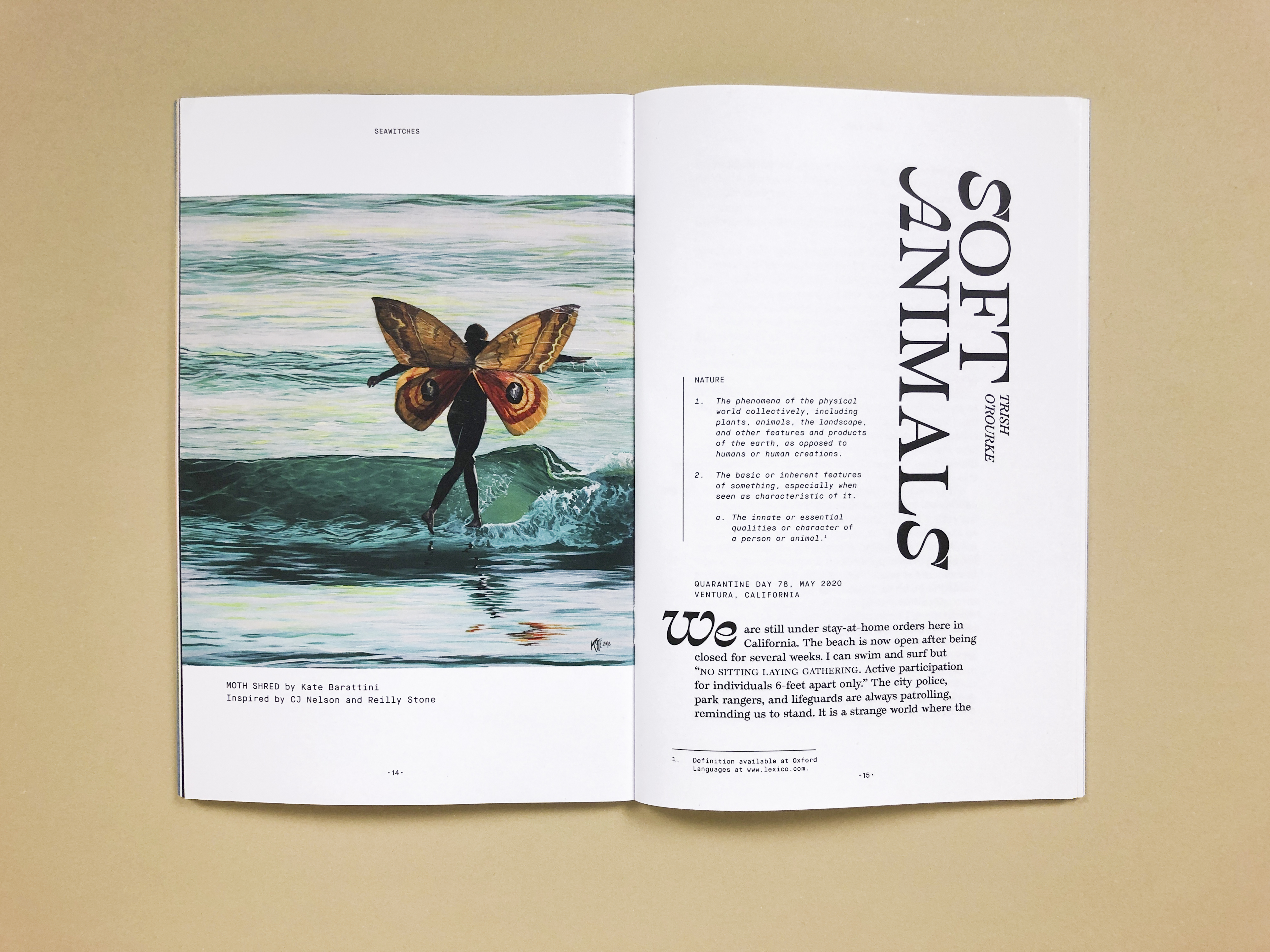 Seawitches
, a zine for waterpeople, is a bi-annual print publication and platform for community building. Founded by surfer Margaret Seelie in 2015, the project exists to tell stories inspired by water.
As a community-based platform, each issue takes on the life of its contributors. I used the typeface
Temeraire
for narrative personal stories and
Temeraire Italienne
for display headlines throughout the zine. Additional copy is set in
Maison Neue
,
Maison Neue Mono
, and
Recoleta
. Designer
Savannah Rusher
created the custom Wetsuit Guide title treatment and illustrations.
I drew the Seawitches logo by hand; it references California surf culture, vintage paperback sci-fi and mystery novels, and psychedelia.
Reflecting the DIY spirit of the zine the covers are hand-dyed with botanical inks: the blue is indigo and the yellow is fennel and oxalis flowers.
See the fontsinuse.com feature ︎︎︎

Printed and bound by Colorprint in Burlingame, CA.
Covers letterpress printed at Open Windows Cooperative in San Franicsco, CA
Cover art by Cristine Blanco.