A celebration of 85-year-long creativity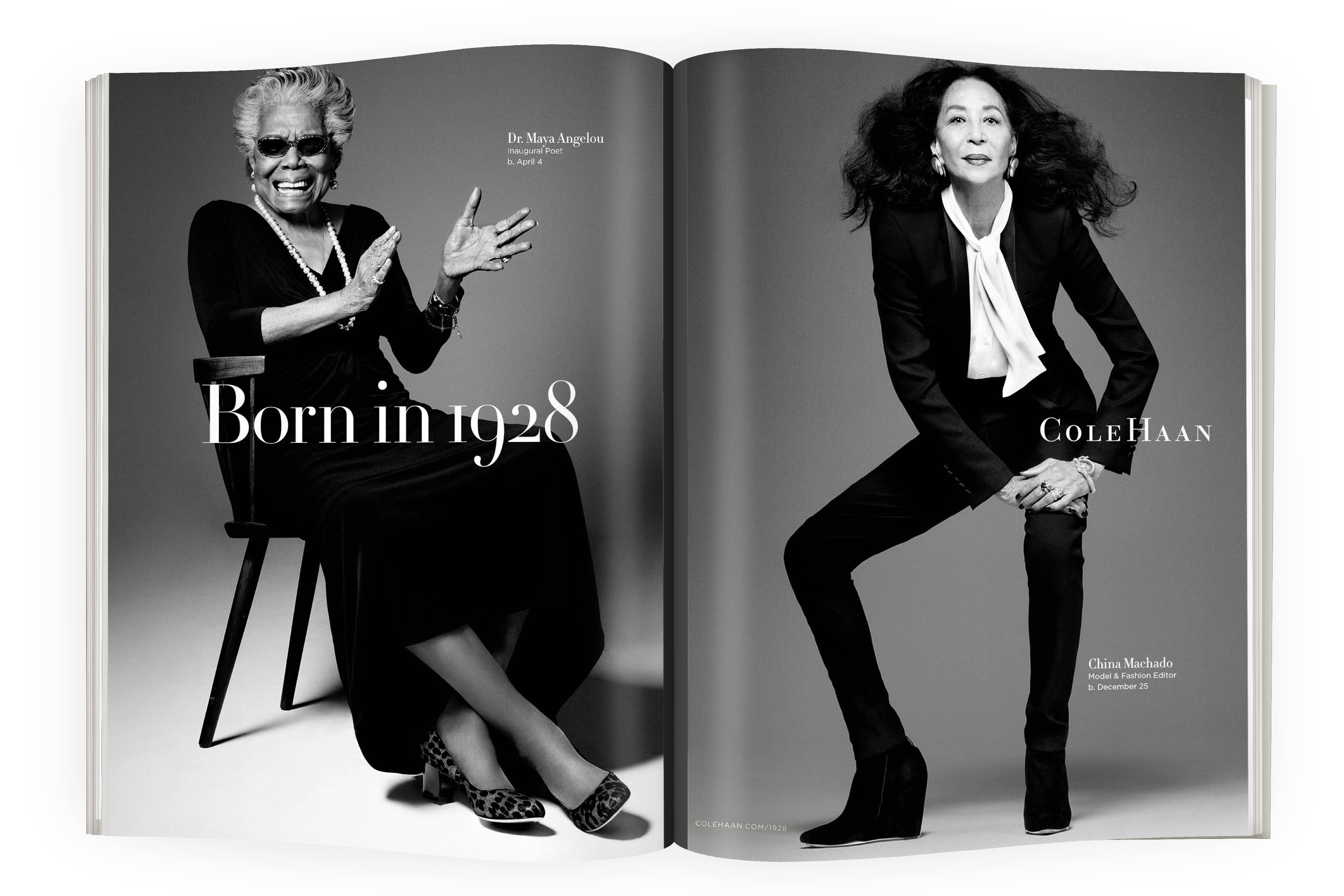 To celebrate shoemaker Cole Haan's 85th birthday, the "Born in 1928" campaign featured four icons born in the same year: author and poet Maya Angelou, Apollo 11 astronaut Capt. Jim Lovell, acclaimed photographer Elliott Erwitt, and China Machado, the first non-Caucasian model to appear in an American fashion magazine and muse to the photographer Richard Avedon.

I designed and helped oversee production for the print and digital advertising campaign which included magazine, digital, and tablet ads, wild postings, bus shelters, direct mail, store windows and signage.

Agency: Cole Haan In-House Creative Studio
Creative Directors: Ben Hughes, Andy Grey
Copywriter: Ben Hughes
Design Director: Elyse Siegal
Photographer: Daniel Jackson
Print Production: Andrew Enright